Sensor Products Inc.

Sensor Products Inc.
- a world leader in the niche field of tactile surface pressure and force sensors. The privately-held company was founded in 1990. Headquartered in Madison, NJ (USA) with offices in Toronto, Canada and Guadaljara, Mexico. In addition Sensor Products has highly-trained, responsive sales representatives in 30 countries.
Among Sensor Products solutions you can you can find the following:
Pressurex micro Green
- reveals the pressure distribution between
contacting or impacting surfaces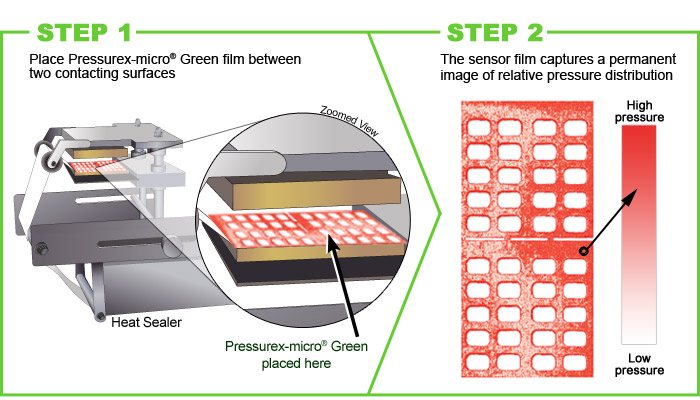 SPECIFICATIONS
FILM TYPE
ROLL DIMENSION
PRESSURE RANGE
PMG-A 6 m x 27 cm 8 to 500 PSI - (0.6 to 35 kg/cm²)
PMG-B 12 m x 27 cm 150 to 1,800 PSI - (11 to 127 kg/cm²)
⦁ tool that reveals the distribution and magnitude of pressure between any two contacting, mating or impacting surfaces.
Surface Profiler Film
- a unique, affordable and easy to use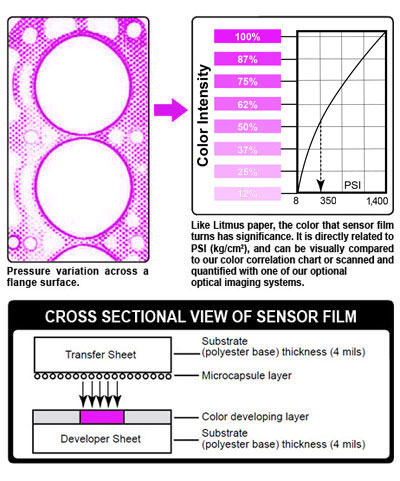 PRODUCT GUIDE
FILM TYPE
PRESSURE RANGE
ROLL DIMENSION
SPF-A 8 – 25 PSI - (0.5 – 1.8 kg/cm²) 9.8 ft x 12.2 in. (3 m x 310 mm)
SPF-B 20 – 90 PSI - (1.4 – 6.3 kg/cm²) 16.4 ft x 10.6 in. (5 m x 270 mm)
SPF-C-LR* 90 – 380 PSI - (6.3 – 26.7 kg/cm²) 19.7 ft x 10.6 in. (6 m x 270 mm)
SPF-C-ER 90 – 1,400 PSI - (6.3 – 98.4 kg/cm²) 19.7 ft x 10.6 in. (6 m x 270 mm)
SPF-D 350 – 1,400 PSI - (24.6 – 98.4 kg/cm²) 39.3 ft x 10.6 in. (12 m x 270 mm)
Tactilus
Real - Time Surface Pressure Mapping Technology. allows the user to capture and record pressure conditions occurring in between any two contacting or impacting surfaces in real time. The paper-thin Tactilus® sensor is actually placed at the contact interface where it records and assimilates both pressure distribution and pressure magnitude on your Windows® based computer.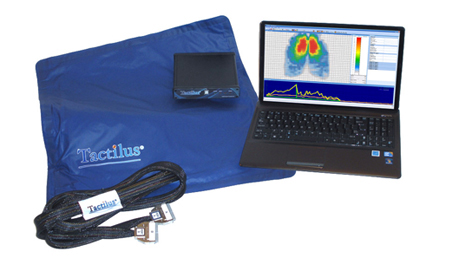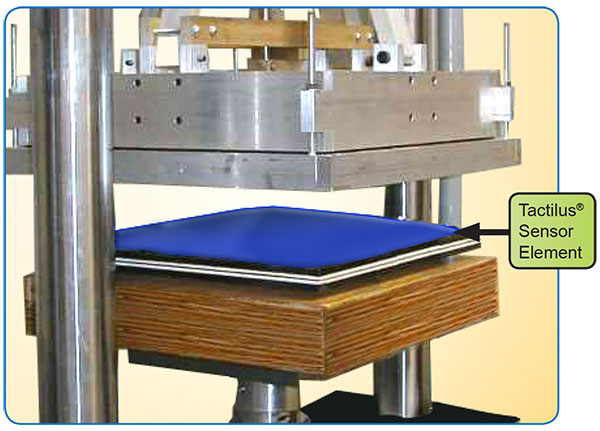 Topaq
- revolutionary stress measurement instrument for analyzing force distribution and magnitude. Topaq® 's user-friendly Windows based software enables the characterization of how force is disbursed in any process or assembly where two surfaces contact or impact. Sensor Products Inc. is a world leader in the design and manufacture of sensor systems exclusively for tactile pressure monitoring and analysis.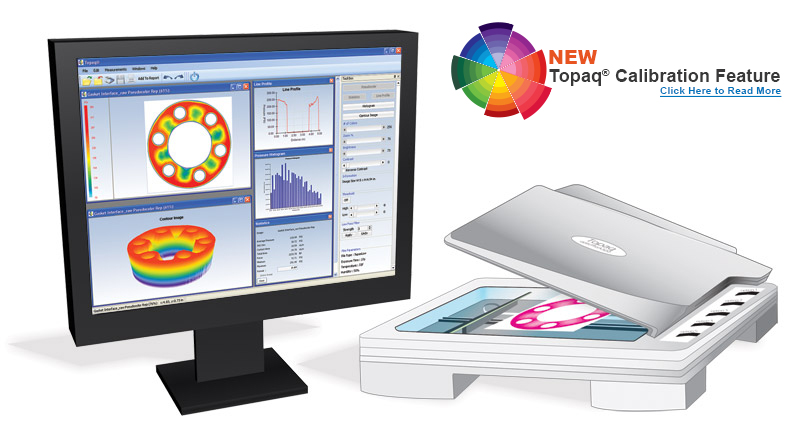 PointScan
- a portable Windows based measurement system that enables rapid evaluation of pressure magnitude at any given point on Fujifilm Prescale® surface pressure indicating film. Simply position PointScan® over the area you wish to analyze and the pressure data is instantly displayed in your Windows software.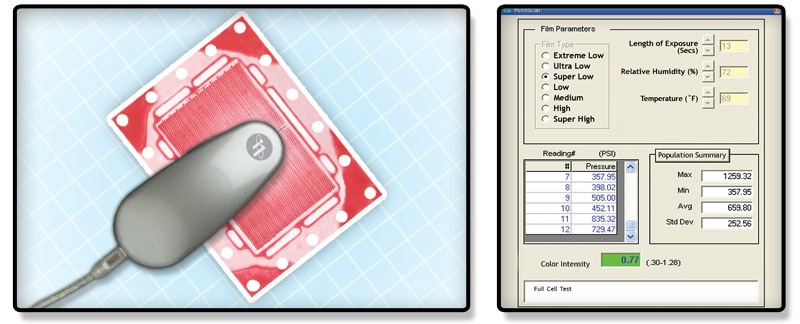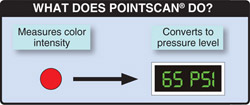 ⦁
Various NIP Analysis products:
Auto-NIS / Nip Impression Film scanner
- is a revolutionary Windows®-based system that enables the interpretation and analysis of nip impression films.
DigiNip / Roller alignment
- is a powerful new system that allows the quick and easy diagnosis of roller conditions – the nip contact point.
EZ-Nip / Static, Nip Impression Paper
- is a thin color changing pressure activated paper used to detect uneven nip rollers in paper making and converting machinery. EZ-Nip® determines the actual working, static nip width between two mating rolls.
Sigma-Nip / Static, Electronic, real-time Nip impression System
– Enable you to calculate and record nip width at multiple points across your rollers face length in real-time with unprecedented speed, accuracy and repeatability.
Sigma-Nip P-Series / Handheld roller alignment instrument
- is a powerful new Windows based system that allows the quick and easy diagnosis of roller conditions – namely the measurement of nip contact pressure.
Shoe Press Profiler
- easily allows any technician to quickly and easily capture an extremely high resolution pressure reading of the shoe press.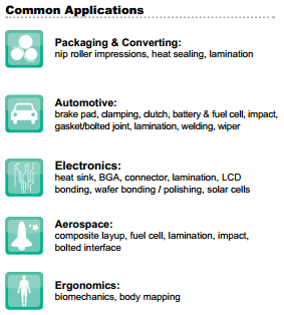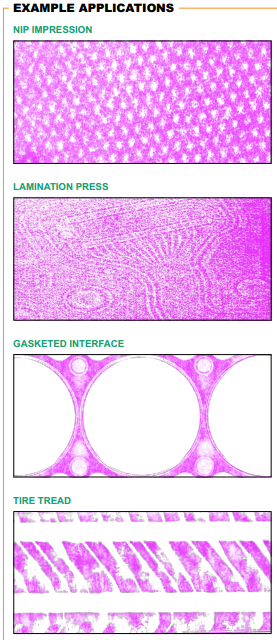 or more information
click logo